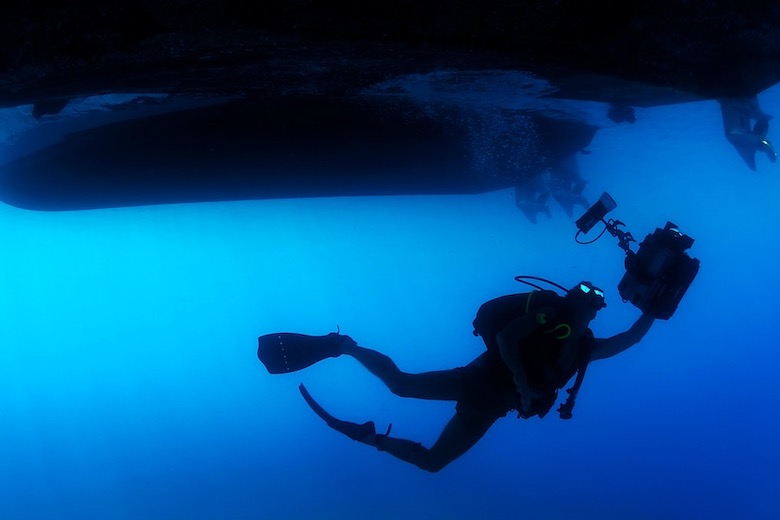 A guide on how to get your scuba diving certification in no time, including tips that will give you the confidence you need to start exploring some of the best reefs around the world.
We've all been left mesmerised by the images and videos of the weird and wonderful things scuba divers discover beneath the surface of our oceans and seas. The thrill of breathing underwater while defying gravity makes it that much more exciting to explore the virtually unknown 70% of our planet.
If you too have the burning desire to feed your curiosity, then you've come to the right place. We'll give you a step-by-step guide on everything you need to know to get your scuba diving certification and reveal a list of travel-friendly essential scuba gear that every diver should own.
Disclosure: This article contains affiliate links. As an Amazon Associate, we may earn a small commission from qualifying purchases at no extra cost to you. Check out our Privacy Policy for more information.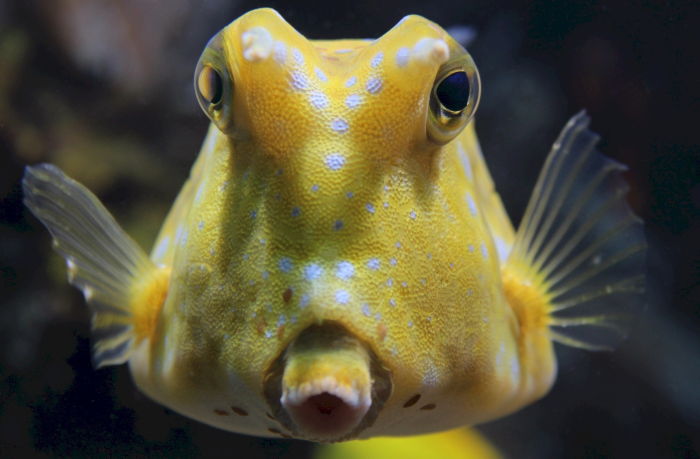 Which Scuba Diving Certification Do You Need And Why
Before you back roll into the what, where, how and when of scuba diving; it is important to fully understand what you're getting yourself into. Sure, you don't need any more convincing. You've got your eyes set on becoming a scuba diver and nothing's going to get between you and finding Nemo.
But hold your seahorses for a second! Taking a moment to grasp which certification you need for scuba diving, will save you a lot of time, effort and money in the future. Trust us, we've been there, done that, and have the bills to prove it.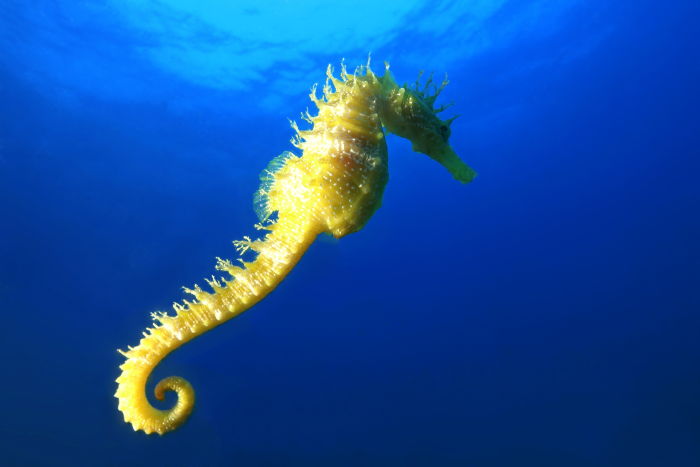 Learning how to scuba dive is much like learning how to drive a car. First you need to understand the basics which involves learning theory and writing a test. But don't worry! The theory is simple and straight forward.
If you read and go through all the material that's provided, it's probably harder to fail. So unless you struggled to make it out of kindergarten, you'll be fine.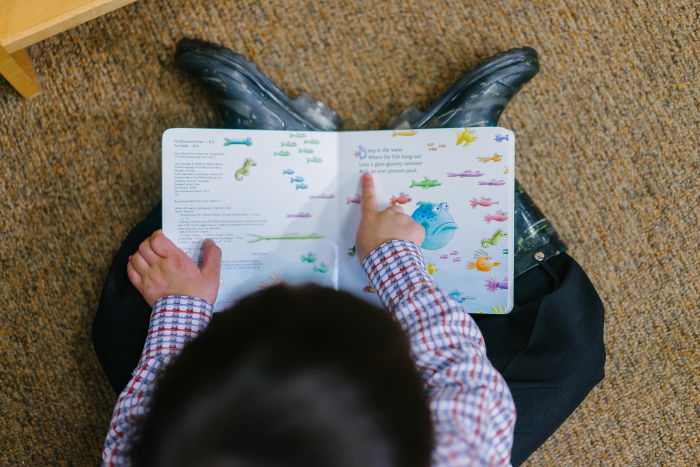 Then comes the fun part, the practical! This involves several sessions of underwater lessons which are designed to prepare you for exploring the challenging yet tranquil nature of the deep blue. And if at the end of it all you're deemed competent by your dive master, you'll receive your scuba diving certification paving the way for you to conquer all seven seas.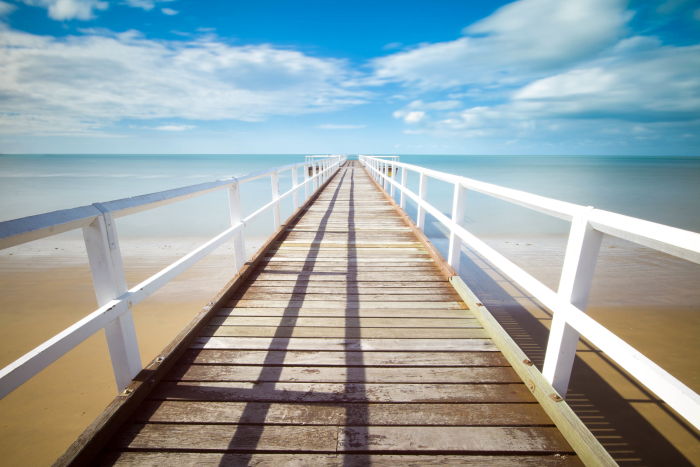 PADI Scuba Diving Certification
There are several scuba diving certification agencies around the world, each offering training based on their own educational standards for recreational diving.
The Professional Association of Diving Instructors (PADI) is the largest and most prominent scuba diving certification agency. If you've never heard of them, then we'd really love to know which rock you live under.
Not only does PADI have the biggest marketing budget, they also have the most number of franchised dive centres and resorts that affiliate with them. Learning how to scuba dive at a PADI dive centre is probably the safest bet to receiving certification that will be recognised virtually anywhere besides the desert.
PADI offers several recreational diving courses to get you started.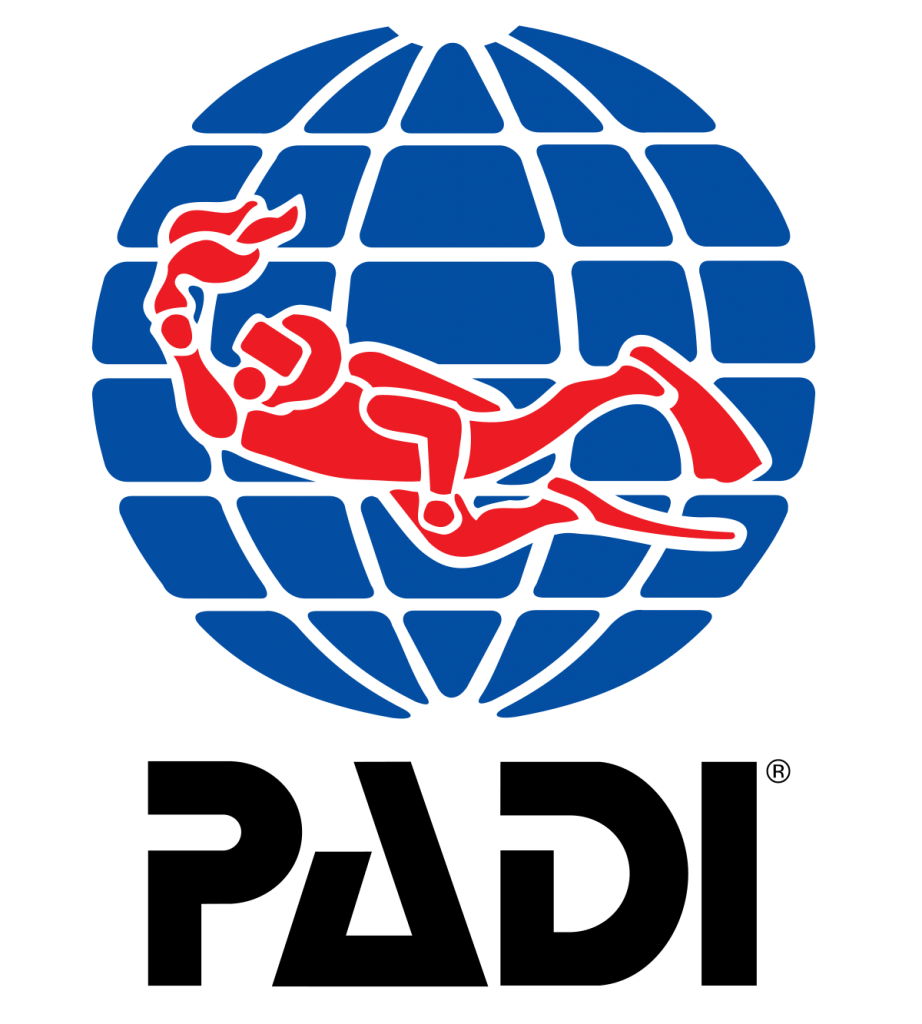 PADI Open Water Diver Course
If you're yearning to become a scuba diver, diver certification begins here! You'll first need to obtain an Open Water Diver (OWD) certification before embarking on your scuba diving journey.
We enrolled for the PADI Open Water Diver Course in what almost feels like an eternity ago. The course involved reading, watching DVD's and some more reading. After we aced our theory tests, because we're just too competitive for our own good, our training moved over to the pool where we were put through our paces while practicing our new skills.
After we convinced our dive master that we wouldn't drown, they scheduled us four open water dives in a lake to complete our training. We'll explain why we didn't' choose to dive in the ocean later.
And that was it! Two weekends later, we were officially scuba divers and certified to dive up to 18 meters (60 feet). If you want to dive deeper (up to 30m or 100 feet), you have to go 'Advanced'.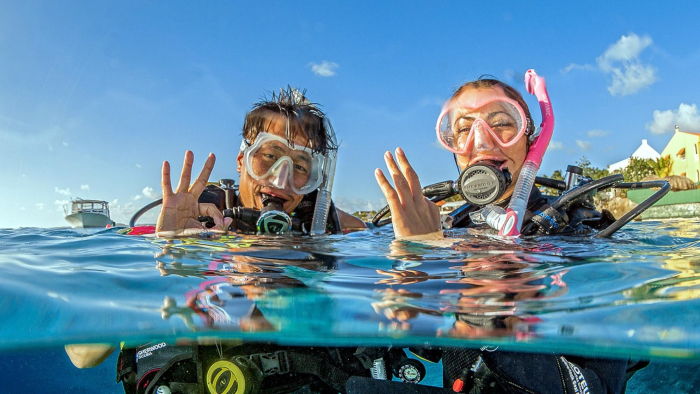 PADI Advanced Open Water Diver Course
There is a fine line between joining a planned dive with everyone else, and remaining on board a baking dingy swaying uncontrollably from side to side because you didn't have the necessary certification to manoeuvre through more challenging dive sites.
It may not initially seem that it is absolutely necessary to get the Advanced Open Water Diver (AOWD) certification, but it absolutely is! Sure, most of the best dive sites we've explored are probably no deeper than 15 meters (50 feet). But the training you get teaches you so much more than being able to dive to 30 meters (60 feet).
We signed up for the Advanced Open Water Diver certification immediately after receiving our Open Water Diver certification. Maybe we had no life for 6 straight weeks, but it was the best decision we've ever made. The worst decision we've ever made? Not getting Nitrox certified.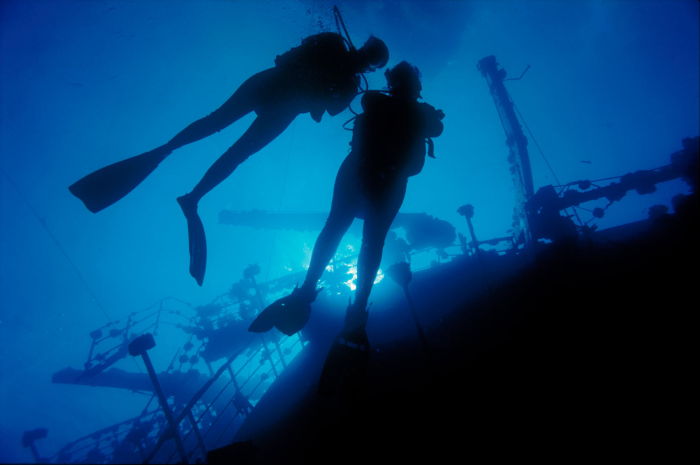 PADI Enriched Air (Nitrox) Diver Course
PADI is a marketing machine which offers what seems to be an infinite number of scuba diving courses, some that sound like you'd only require common sense to complete. The only regret that makes us think about what could have been, is not having completed the Nitrox certification right from the get go.
Not only is the Enriched Air Diver course PADI's most popular specialty course, it is also the course most experienced divers would recommend you to do. Scuba diving with Nitrox gives you more 'no decompression time' especially on repetitive scuba dives, essentially allowing you to live your mermaid (or merman) fantasy longer.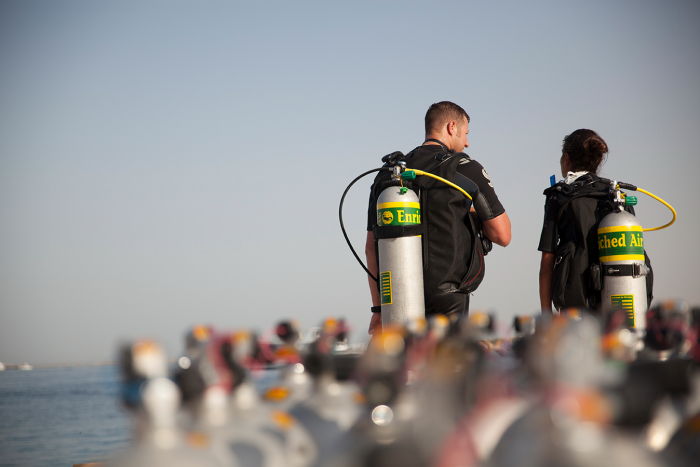 If we'd read this very same guide back then, we'd have included the Nitrox course with our Advanced Open Water certification from the start. At least now we can take comfort in knowing that we've saved you from living a life full of regret. Doing all three courses from the get go is by far the best way of getting the most out of your scuba diving journey.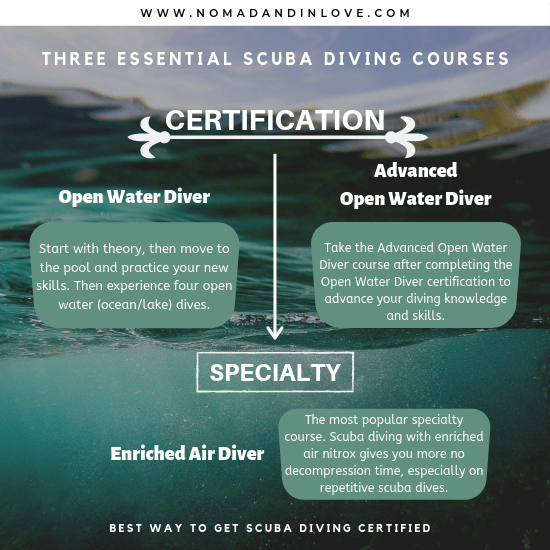 Where to Complete Your Scuba Diving Certification
So now that the Catfish is out of the bag on which three scuba diving courses you'll need to complete to get the most out of your scuba diving journey, it's time to consider where to get scuba certified. Luckily, PADI has dive centres and resorts where you can complete your scuba diving certifications virtually all over the world.
Simply unlock your phone, open Google Maps, type in the word PADI and hit search. You'll reveal several training facilities close to you where you can complete your scuba diving certifications.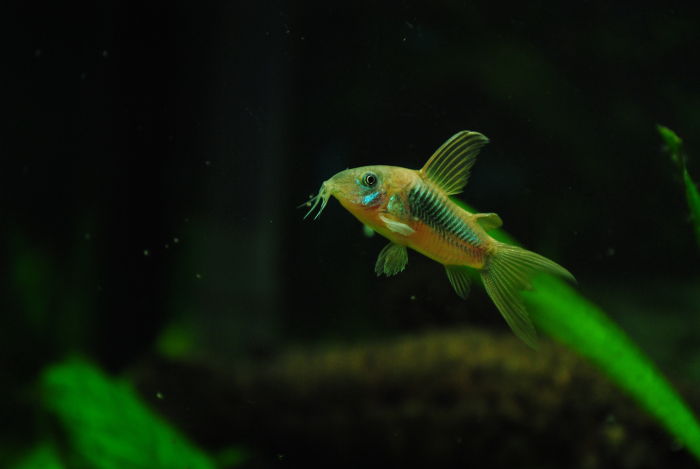 We prefer to use the PADI Dive Shop Locator to find PADI accredited dive operations when deciding which centres to dive with. All PADI dive centres and resorts meet minimum requirements for dive services, so you'll be in capable hands. You'll notice that certain ones have earned higher ratings (such as a PADI 5 Star Centre), which simply means they offer additional training and services.
Want to read this again later? Pin me to your Scuba Diving Tips and Guides!
Best Place to Learn How to Scuba Dive
Earlier we mentioned that we learnt how to dive in a lake. It was actually a disused spring-fed mining quarry which has since been allowed to fill up into a massive body of water, converting it into a lake.
You're probably scratching your head right now. We were too when the dive centre tried to sell us the same idea. But after giving it a lot of thought and considering it in the grand scheme of things, it ticked all our boxes. We had two options.
The more expensive option: complete the practical 5 hours away in the ocean. Or the cheaper option: complete our scuba diving certifications close to home and in the shortest time possible. Safe to say, we chose the most practical and affordable way to get our scuba diving certification.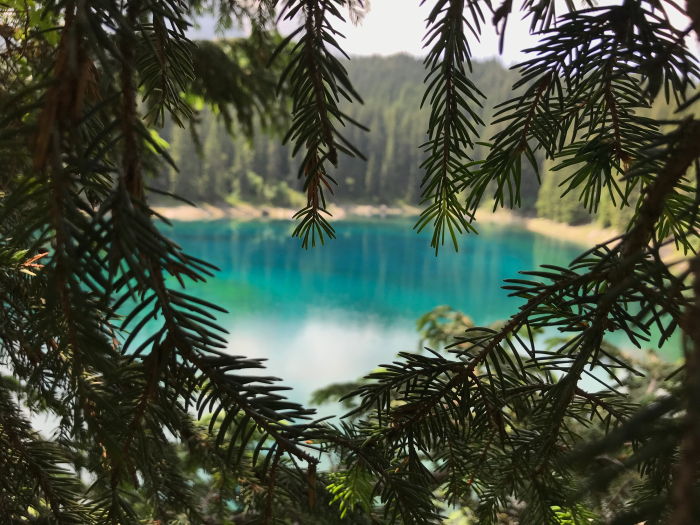 The reality is that you have several options available to you. If you don't live several hundred kilometres from the sea, then it absolutely makes sense to get scuba certified in the ocean. The best place will depend on where you live, your budget and how quickly you want to get your scuba diving certifications.
We simply chose a location that was close to home, was affordable and allowed us to get both our Open Water Diver and Advanced Open Water Diver certifications within 6 weeks.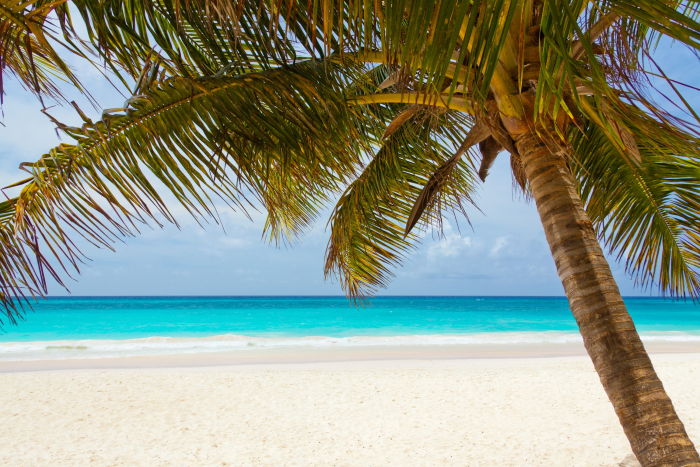 Should I Get my Scuba Diving Certification on while Vacation
The short answer is no! The long answer is also no! The thought of learning how to scuba dive on a paradise island sounds amazing. You'll complete your training in and amongst whale sharks, manta rays and maybe a 'battery' of giant barracuda.
The reality is that you'll be so preoccupied with figuring out how to equalise, whilst descending into the depths of the ocean, and simultaneously trying to apply everything you've learnt from the PADI scuba divers manual and your practical in the pool to maintain the perfect buoyancy; that you won't even pay attention to what's happening around you.
Chances are you won't get to fully enjoy the dive site during your training and you'll have to return again once you're certified. And the idea of spending hours learning theory necessary for the scuba diving certification whilst on vacation doesn't really float our boat.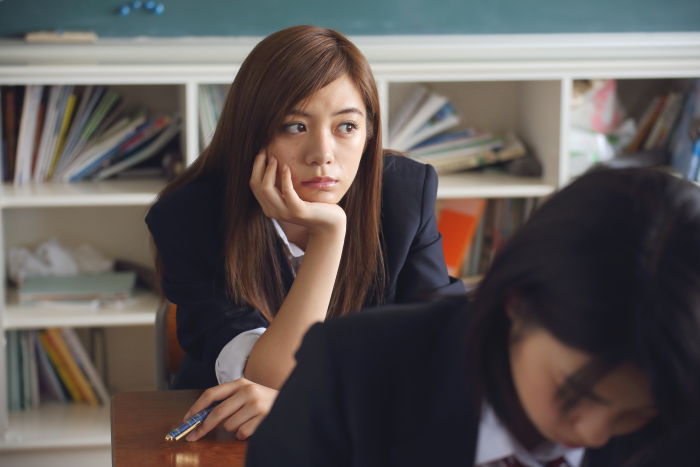 Buying Your First Set of Scuba Diving Gear
Before you rush out and splurge on every single scuba diving equipment listed in the scuba diver manual, take a moment to really consider what you need for scuba diving.
Our 'other' only regret is investing in scuba diving weight belts, which would eventually become door stops. We used them once during our first self-drive trip, but after we started venturing to faraway places it would be silly to fly anywhere with weight belts in our check-in luggage.
Certain scuba diving equipment is totally worth investing in. But for other equipment, it's best to consider renting scuba gear.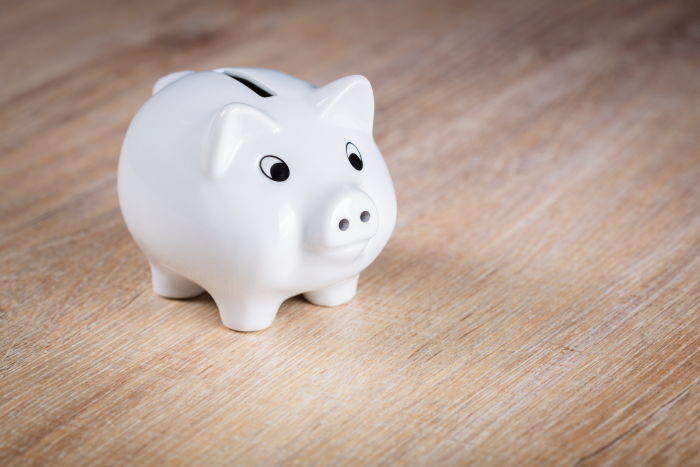 Should I Buy or Rent Scuba Gear
The fun part of being a scuba diver is that you'll start travelling more as you venture out to explore dive sites across the world, all with their own unique topography and aquatic life.
Unless you're willing to wear all your scuba gear on the flight, taking a scuba tank, regulator, BCD, depth and pressure gauge, and weight belt is not practical for scuba diving. Not worth the excess baggage right?
Instead, you should consider renting this diving equipment from the scuba dive centre. Your dive master will have other essential scuba gear such as a surface marker buoy (SMB), dive knife, and compass during dives. So you don't need to invest in this scuba gear. As for the other essential scuba diving equipment, this is scuba gear every diver should own and is scuba gear worth investing in.
Essential Scuba Gear Every Diver Should Own
We're all comfortable in our skin, right? Scuba diving works the same. Well, for us anyway. We figured that by diving with the same equipment, we wouldn't need to make adjustments to our buoyancy each time we gear up using rented scuba gear. Smart, we know! Although we had to break the bank to get quality diving equipment, we really find that diving in our own gear gives us more confidence underwater.
Here's Our List Of Travel-Friendly Essential Scuba Gear Every Diver Should Own
Scuba Gear Bag
Dry Bag
Diving Mask
Defogger
Snorkel
Fins
Dive Computer
Rash Vest
Wet Suit (5mm is versatile)
Scuba Diving / Aqua Shoes
Multi-Purpose Pointer Stick
Underwater Camera (nice to have)
Torch (nice to have)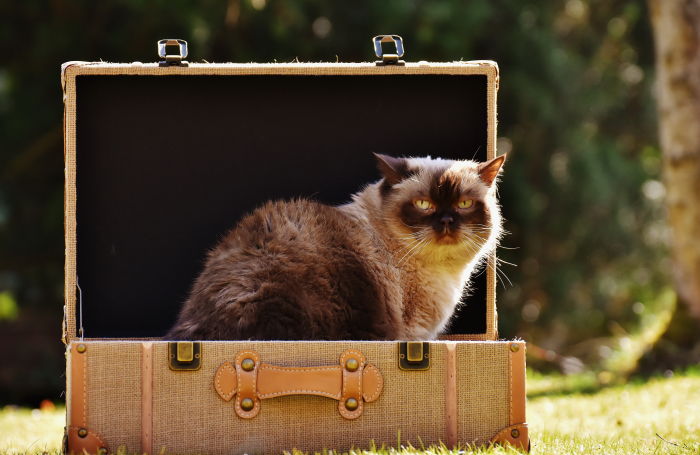 Not sure what scuba gear brand to buy? Check out what scuba gear we use. We decided to invest in quality scuba diving equipment so we wouldn't have to replace it every other year. 6 years later and over 100 dives completed, our scuba gear is still as good as new.
Scuba Gear Bag – Mares Cruise Mesh Bag
Dive Boots – Mares Equator 2mm Dive Boots
Diving Mask – Mares X-VU Liquidskin 2 Scuba Diving Mask
Snorkel – Mares Ergo Dry Scuba Diving Snorkel
Scuba Fins – Mares X-Stream Scuba Fins
Wetsuit – Mares Pioneer 5mm Wetsuit
Dive Computer – Suunto Zoop Novo Dive Computer
Underwater Camera – GoPro Hero8 Black Action Camera
Booking Your First Scuba Diving Trip
We still get goose bumps when we think about our very first official dive in the ocean.
Not because of how amazing it was to dive with devil rays and white tip sharks off the Coast of Bazaruto Island in Mozambique. But because we were petrified having just heard during our dive briefing that our first dive would be a drift dive.
All we could think about was that we weren't drift diver certified. Yeah, that's another course PADI offers. And of course, we didn't breathe a word about our lack of experience to our dive master. We just went casually along hoping that we would see our families again.
And what we thought would be the worst first scuba diving experience for any beginner, actually turned out to be the easiest dive we've ever done. Let's just say the drift did all the work and we were simply taken for a ride.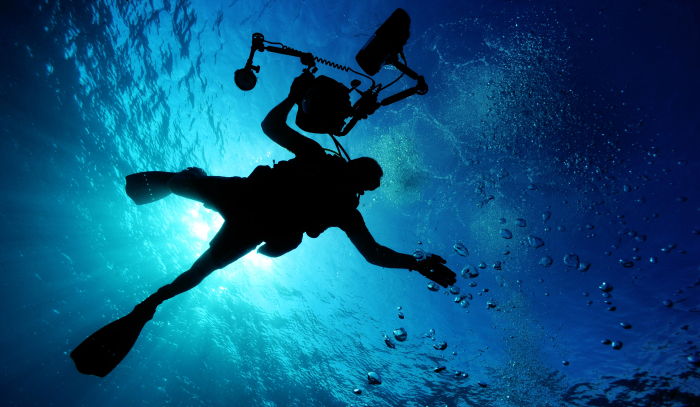 Deciding where to book your first scuba diving trip shouldn't have to be hard work. There are thousands of dive sites around the world suitable for beginners. Once you've decided on a scuba diving destination, use the PADI Dive Shop Locator to identify a dive centre or even a resort to book your first scuba diving trip.
Just remember to inform the dive centre crew that you're a newbie, so they take extra good care of you during your first few dives. The more diving you get under your weight-belt, the more confident you'll become underwater. And once you've completed several dives, you may even want to take your scuba diving experience to another level and discover the exciting world of Liveaboard Diving.
Scuba Diving in South East Asia
If you're planning to scuba dive around South East Asia and looking for some non-diving activities during your "surface intervals", here are some great options:
If you're travelling to Thailand, you'll probably want to know how to get around Thailand using public transport. We show you how to do this easily and on the cheap in our comprehensive guide.
The Underwater World is Your Oyster
You've been yearning to take up scuba diving so you can experience unparalleled adventure and discover the world beneath the waves. Congratulations! Now that you've discovered how to become a qualified scuba diver in the shortest amount of time possible, get out there and start exploring some of the best reefs around the world.