A short but useful guide on how you can travel Hong Kong on a budget whilst getting the ultimate cultural experience.
There are many reasons to visit the bustling and energetic city of Hong Kong. Many airlines offer affordable flights to this major hub. It is a popular visa-free destination for many nationalities. Plus you can often get cheaper flights to South East Asia transiting through Hong Kong.
Although shopping in Hong Kong is generally more affordable compared to other major cities like New York, London, Tokyo and San Francisco due to no import taxes or VAT (yes, it's true!). It can quickly become an expensive travel destination if you don't know where to eat, which public transport to take or which grocery stores offer the best bang for your buck. In this guide, we share our 7 top budget travel tips that will not only help you save money, but help you get the most authentic cultural experience in Hong Kong.
1. How to Save Money Booking Accommodation in Hong Kong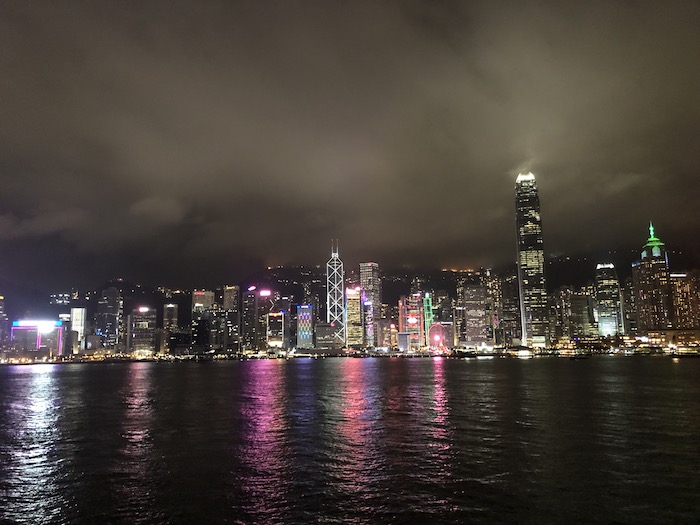 Hong Kong is notorious for expensive property prices and high rent. That's why accommodation will be the most expensive component of travelling to Hong Kong. The upside is that there are thousands of accommodation options in the city ranging from affordable hostels to luxury hotels.  
In general, accommodation close to Central, Causeway Bay, Admiralty will be more expensive as these areas are popular for business travel. Tsim Sha Tsui is also likely to be expensive due to its prime location next to Victoria Harbour.
Your best option is to use websites such as Booking.com or Agoda to find accommodation within your budget outside of these two expensive nodes. Public transport is very extensive in Hong Kong, so as long as your accommodation is close to public transport, it should be easy to get around.
2. Cheapest Public Transport in Hong Kong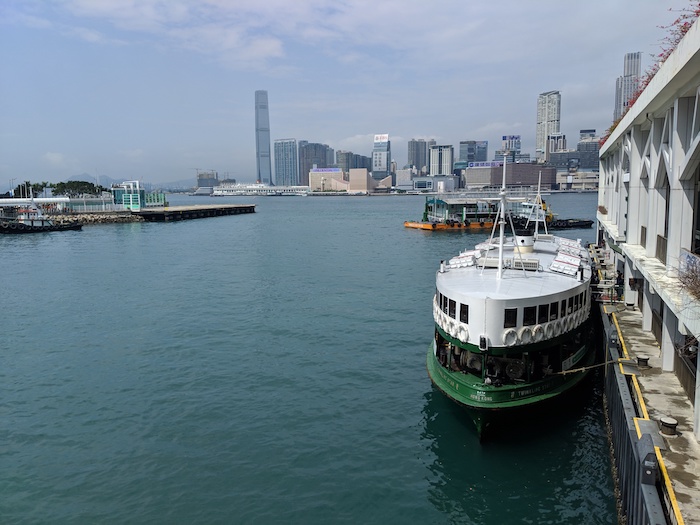 Public transport is extensive and easy to use in Hong Kong. Depending on the length of your stay it may be more cost effective and time efficient to purchase an Octopus card instead of individual tickets. The Octopus card works like the Oyster card does in London. The Oyster card is actually more convenient as you can make purchases with it at convenient stores such as 7 Eleven or coffee shops such as Starbucks. It works on a cost per trip basis and the costs are slightly cheaper than single ticket trips. When you leave Hong Kong, you can either give the card back to get your deposit, or keep the card as a souvenir.
When topping up or purchasing tickets, it is important to have cash on hand as the machines as well as the teller does not accept credit or debit cards. You can also only top up your Octopus card in HKD$50 increments.
In general, taking the public bus and red mini-bus will be more affordable than taking the subway. The best way to manage transport costs is to check the cost of your trip on apps like CityMapper. There have been occasions where the bus and train option cost similar, except that the train ride was faster.
3. Eating Out on a Budget in Hong Kong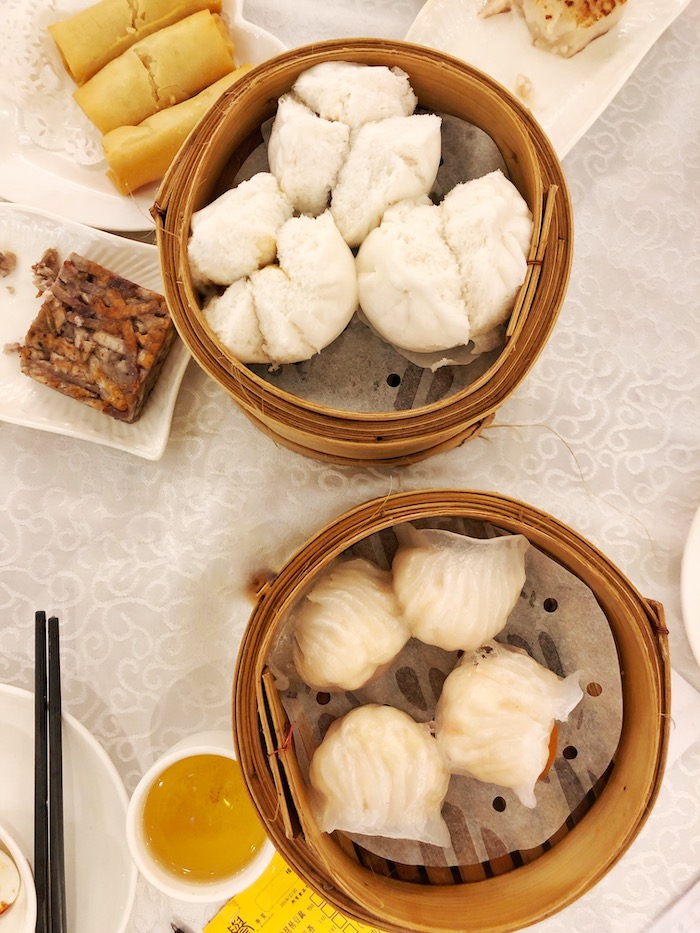 Local Cantonese restaurants or food stalls will always be cheaper than western cuisine. This is a general money saving travel tip for any Asian travel destination. Not only will it be cheaper, but it will also add to the cultural experience you have in Hong Kong. There are lots of food stall options available in the Mong Kok, Prince Edward and even Causeway Bay Area. Food hygiene is monitored by the government so it is clean and safe to eat.
The best way to find the tastiest street food is to go where the crowds are. Most of the signs will be in Chinese. Just take a leap of faith and point at what you would like to try. We recommend the curry fish balls and the bubble waffle. "Yum Cha" (traditional Cantonese dim sum) is also a must-try, but will likely be more expensive compared to street stalls.
If you're absolutely missing western food, then going to a franchise will be the most affordable option.
4. Where to Buy Cheap Eats in Hong Kong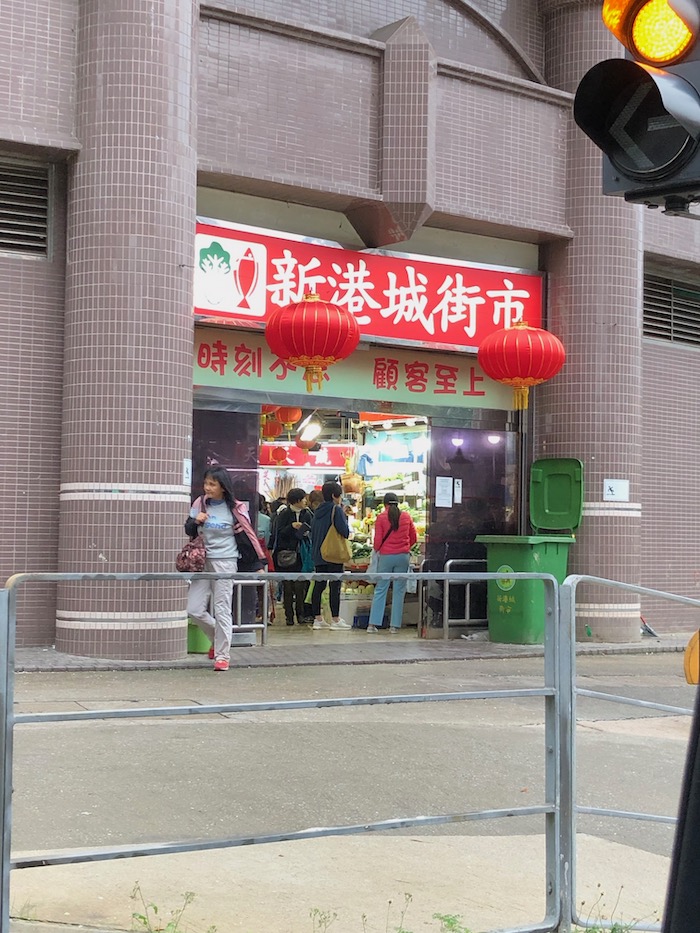 Instead of eating every meal out, you can also save some cash buying some snacks and sandwiches from grocery stores. For fruit and fresh vegetables, we recommend going to a local wet market. You can easily find one by googling for the closest wet market near you. Not only will the fresh produce be more affordable, you will also get an authentic cultural experience shopping like a local Hong Konger at a wet market. However, if you're vegetarian, vegan or very sensitive to smells and seeing chopped fish and meat, this experience is probably not for you. Instead, you can go to a more western adapted grocery store like Welcome, Taste and Park n Shop, which are the more affordable food grocer options.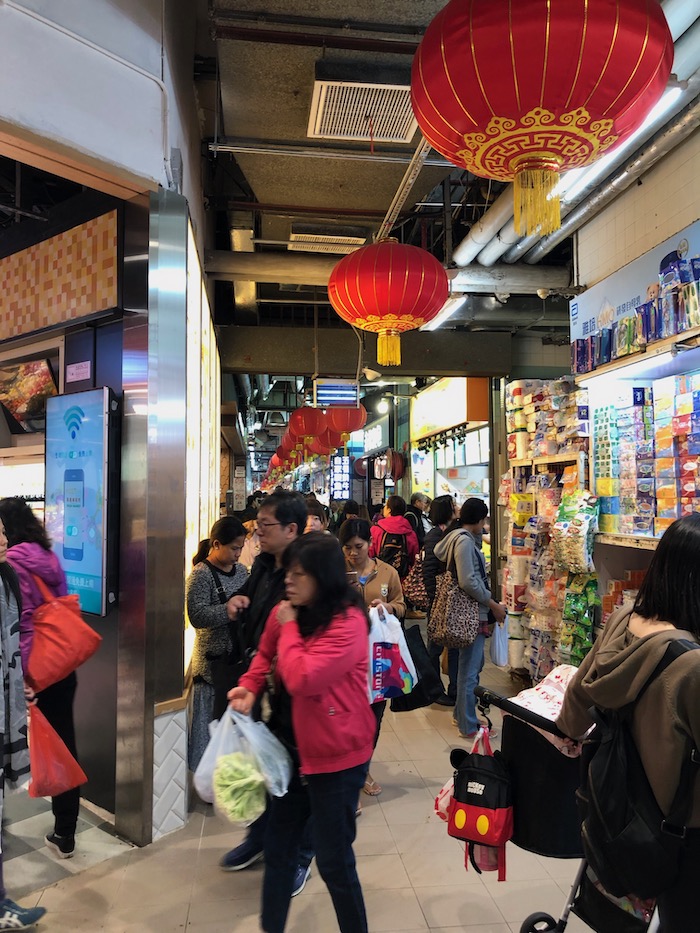 5. How to Enjoy a Night Out in Hong Kong on a Budget
A visit to Hong Kong is incomplete without visiting the infamous pub district of Lan Kwai Fong. It is an amazing and fun experience but can quickly become a very expensive night out. Our recommendation is to start the night early and make use of happy hour. The other option is to buy drinks from the 7 Eleven in Lan Kwai Fong and enjoy a few drinks in the street. Don't worry, it is legal (only in the district of Lan Kwai Fong). Lots of expats and locals do it so it is a nice way to meet people.
6. How to Save Money on Foreign Currency When Travelling
We recently discovered the world of mobile banking and its many benefits, particularly for travelling. The one we use most regularly is Revolut. We've used this card at every single travel destination we've been to since we started travelling full-time.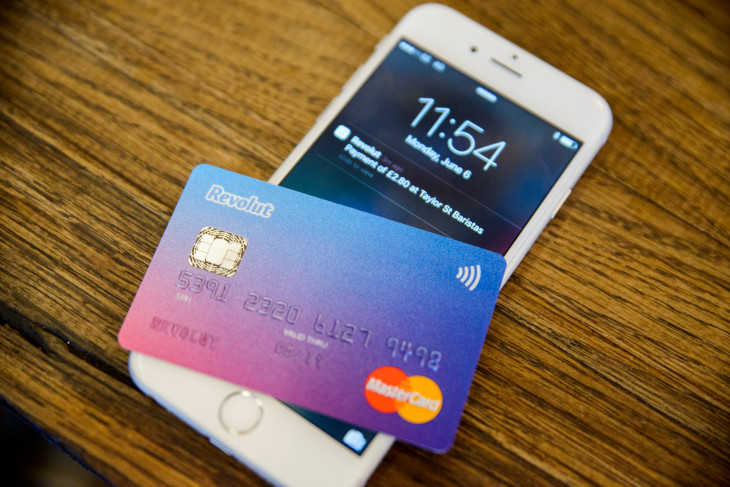 The most useful benefit for us is that we are able to buy and hold up to 23 currencies on the card. The game changer is that we are able to buy or sell these currencies at the real exchange rate (i.e. the googled exchange rate) without any commission. What makes this even better is that Revolut gives you free cash withdrawals up to £200 (or equivalent if registered outside the UK) every month. These small savings add up if you love to travel.
You can use your Revolut card anywhere where they accept Mastercard or VISA, but you can currently only register if you're a UK, European or Australian citizen/permanent resident. Downloading the app and registering is free. They offer different account options. The basic account is free, but you will need to pay £5.95 (or equivalent) to order a physical card. Use our invite code and you'll get a physical card for FREE.
These are just 2 out of the 7 benefits of using the Revolut card for travel. If you want to find out its other travel benefits, make sure to check out our full list of 7 honest reasons why Revolut is the best travel card for 2020.
This is our top money saving tip for any travel destination. 
7. Plan and Budget Your Excursions in Hong Kong
It's always a good idea to see how much excursions cost beforehand so you can include the things you want to do in your budget. Another reason why you would want to buy your tickets online rather than at the counter is to avoid the long queues. Yes, you will definitely be getting a very authentic Hong Kong experience standing in a queue for hours, but it's not fun when you have limited time to explore.
Here are some of the things we've done in Hong Kong that we enjoyed:
You can find more excursions in Hong Kong here:
Travel Destinations Close to Hong Kong
There are plenty of cheap flights from Hong Kong to South East Asia. If you're heading to Thailand, be sure to explore outside of Bangkok and Phuket so you can get away from the crowds and make the most out of your adventure.
If it's your first time travelling to Thailand, make sure you read our 7 Krabi travel tips. We may have written it specifically for Krabi, but most of the tips are applicable for travelling anywhere in Thailand. Get useful tips like how much to budget daily, whether it is card friendly and even how to rent a scooter in Thailand.
We also have a complete guide on how to get around Thailand on the cheap, which explains how their public transport system works. If you're all about beaches and island life, then make a stop at our best beach guide for Koh Phangan island. If you love exploring lakes, hiking through water caves and kayaking, then be sure to check out our Khao Sok Lake Tour guide. It's one of our most unforgettable experiences we've ever done.
If you found our money saving travel tips useful, let us know in the comments below. For more money saving tips, let us know which travel destination you would like money saving tips for.